TICOR works perfectly in agriculture.
TICOR parts are ideal for agricultural applications requiring a tough and duruble rubber material. Lakin General TICOR die-cut products are used in a wide variety of agricultural equipment and implements including combines, mower conditioners, and spreaders.
Working in conjunction with your engineers, Lakin can help you design parts to meet your exact specifications and dimensional requirements. TICOR parts can quite often replace parts made from belting, rubber, or plastic at a fraction of the cost.
The TICOR material is extremely durable and well suited to absorb vibration, transmit torque, and withstand cyclical flexing.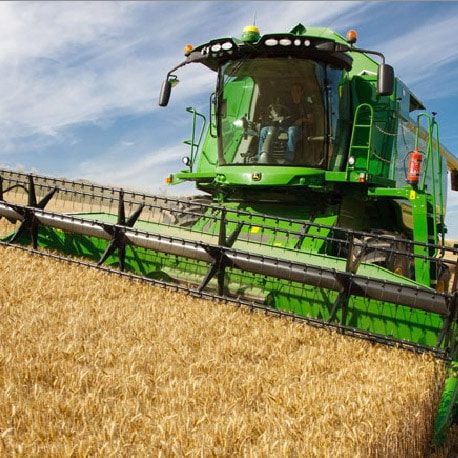 Specialized rollers using TICOR discs do not require expensive molds or vulcanizing equipment and have a proven track record for use in mower conditioners and balers.
The TICOR material is extremely durable and well suited to absorb vibration, transmit torque, and withstand cyclical flexing. It has proven to be ideal for use as:
Conveyor Flight /Paddles
End Gate Seals
Deflectors
Straw Spreader Blades
Tailpipe/Muffler Hangers
Flexible Couplings
Vibration Isolators
Connectors/Baffles
Washers
TICOR Rollers